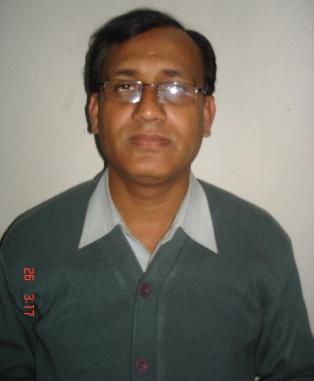 Saturday, 02nd October, 1971
Same as Present Address
Indian
Male
M.Sc.
Director
Blutech Dynamics

Biodiversity & Food Security
Associated with breeding and large scale farming of Desi magur (Clarias batrachus)
Developed and standardized field level magur seed production model# Practice innovative flow-through model of magur seed raising
Organized farmers' filed school on magur seed production and culture in collaboration with KVK, Nimpith
On-farm exchange of views with scientist from apex fish research institutes like CIFE, Kolkata, CIFRI, Barrackpore, CIFA, Bhubaneswar
Bluetech Dynamics since 1996.
Sinha M., Mahapatra B.K., Saha D. and Maitra N.J, Mass scale seed production of Magur, Clarias batrachus at farm level through improvised modifications, International Journal of Fisheries and Aquatic Studies 2014; 2(2): 210-214.
EXTENSION MATERIALS: CD-1 (released by the Hon'ble MIC, Govt. of WB, Deptt. of Fishery & Aquatic resources on Fish Farmers' Day in the year 2012)
TV programme - 1
SEMINAR PRESENTATION:
Presentation on Magur Seed production in the Eighth Indian Fisheries Forum, Kolkata, 2008
Presentation in UGC sponsored seminar titled "Trends in Biodiversity and Bio-resource Management" at ABN Seal College, W.B. in 2010
Presentation in Hindi seminar at CIFE, Kolkata, 2013
National seminar titled "Diversification of Aquaculture through locally available fish species DALAF 2010" by CIFE, Kolkata Centre, 2010.
Best Fish Farmer Award, Hiralal Choudhury Foundation, Central Institute of Fisheries Education, Mumbai centre,2008-2009

NFFD Award, CICFRI, Kolkata centre, 2012

Nabonmeshi Krishi Puraskar, IARI, Pusa, New Delhi, 2013
The farmer through his developmental process of technological refinement has been associated in conduction of field days and demonstration being organized at his own farm with the following institutes/organizations:
CIFE, Kolkata Centre
CICFRI, Kolkata Centre
Ramkrishna Ashram KVK, Nimpith
Dept of Zoology, University of Calcutta
Dept of Industrial Fisheries, Acharya Prafullo Chandra college, Kolkata
Dept of Industrial Fisheries, Asutosh College
Dept of Zoology, Vidyasagar College, Kolkata
Member Since : 18th April, 2014 | Profile Last Updated On : 07th March, 2023 9:43 PM